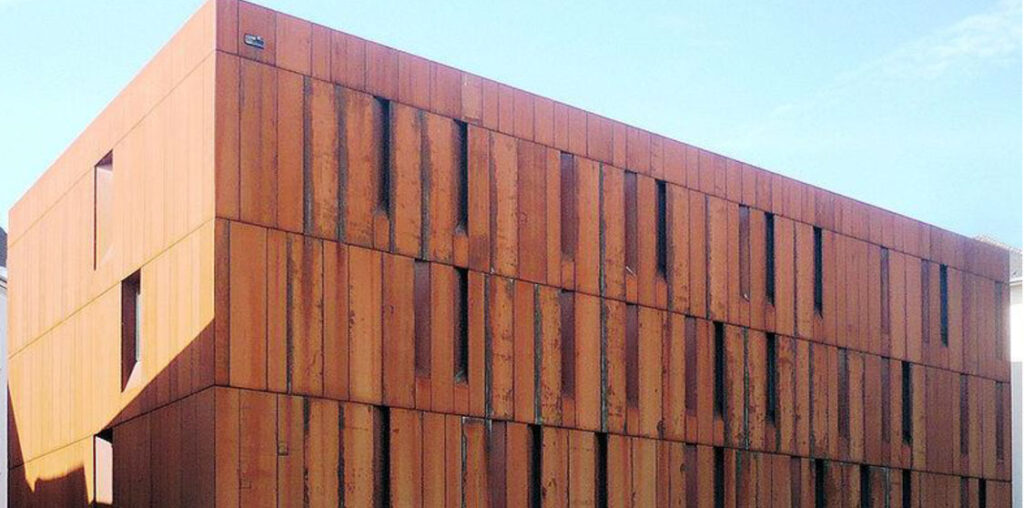 Corten Steel Plates are high quality weathering plates with specification and made for low alloy steel with high strength. Corten Steel Plates consist of nickel, chromium, and copper content which is used for manufacturing the Corten Steel Plates. These Plates came in a variety of specifications, standards, dimensions, and custom-built lengths. The Corten Steel Grade is austenitic in nature, which means it is suitable for long-term use. Corten Steel Plates have an excellent self-protecting ability by which they can be stable in atmospheric temperatures. Corten Steel Plates have good corrosion resistance ability, tensile strength, great ductility, high durability, and great weld ability are some of the properties.
Generally, Corten Steel plates are suitable for forming, cutting, drilling and machining, grinding and are produced in a hot rolled state. Corten Steel plates find applications in architecture, construction, street furniture in public spaces or to make upmarket works of art, signs, chimneys and fire bowls.
Corten Steel plates find applications for railway trains, stamping pieces and decoration pieces, transportation manufacturing, roofing materials, dining cars, reefer cars, architectural structures, bridges, harbor structure, making vehicle, tower, oil derrick, container, construction, tower and other structural parts etc.
Champak Industries is one of the leading suppliers and stockists of the premium quality range of ANSI/ASME Corten Steel Plates. We are a highly experienced company in supplying Corten Steel Plates in customized sizes, grades and in numerous dimensions. Products are visually checked for conformity to ASTM, DIN, ASME, MSS, EN, and JIS codes and standards. Upon demand, official certified Inspection organizations can be called in to witness the material reports, dimensions and quality conformity of products.
With more than 40 years' experience, we understand the steel industry deeply as we supply to all major industries across the world. We regularly supply these Corten Steel Plates to many leading industrial units and industries like chemical engineering, cement industries, refinery plants, oil & gas industries, petro-chemical industries, power generation industries, natural gas industries, water disposal industries, etc. Our products are preferred by our clients due to their unique features including durability, reliability, reasonable price, dimensional accuracy, high-end finishing, etc.