supplier and exporter in Mumbai, India
HIGH TENSILE PLATES SUPPLIER, HIGH TENSILE PLATES EXPORTER, HIGH TENSILE PLATES & SHEETS STOCKIST, HIGH TENSILE PLATES DISTRIBUTOR, HIGH TENSILE PLATES STOCKIST IN MUMBAI – INDIA, HIGH TENSILE PLATES DEALER, HIGH TENSILE PLATES SUPPLIER IN INDIA, HIGH TENSILE PLATES STOCKIST IN MUMBAI, INDIA, HOT ROLLED HIGH TENSILE PLATES, HIGH TENSILE PLATES DEALER, HIGH TENSILE PLATES SUPPLIER IN INDIA, READY STOCK OF HIGH TENSILE PLATES, LARGEST STOCKHOLDER OF ALLOY STEEL PLATES IN INDIA, HIGH TENSILE PLATES SUPPLIER AND EXPORTER IN MUMBAI, INDIA.
Champak Industries is one of the leading supplier and exporter of all types of High Tensile Plates like 200 BHN Plates, 250 BHN Plates, DILLIMAX 690T Plates, JFE 780 LE Plates, TISCRAL Plates, LAS07 Plates, MAXIL 690 Plates, NAXTRA 70 Plates, S690 QL Plates, SAIL Hard Plates, SAILMA 350 HI Plates, SAILMA 410 HI Plates, SAILMA 450 HI Plates, SUPRALSIM 690 Plates, WELDOX 700E Plates.
High Tensile Plates Supplier
200 BHN High Tensile Plates durability, malleability and ductility make it excellent choice when looking for a high-performing metal that can withstand stressful conditions. High Tensile Plates are widely used for bungee cord springs to large-scale bridge construction projects. 
200 BHN High Tensile Plates have properties like excellent wear resistance, excellent shock resistance, deep uniform hardness, predictable in service, low carbon equivalency. High Tensile Plates respond well to torch cutting, plasma cutting, and all forms of fabrication. High Tensile Plates have a wide range of applications because of their availability in different forms and finishes like mechanically brushed finishes to mill finishes. 
200 BHN High Tensile Plates Features:
Excellent weldability and formability.

Exceptional high strength and toughness.

Corrosion and fatigue resistance.

Excellent dimensional tolerance.

Respective high and low temperature properties.
200 BHN Plates are widely used in loading buckets, conveyors, bulldozers, crushers, Load carrying parts of the mining industry, and wearing parts for wood processing machines. High Tensile Plates 200 BHN Plates find applications in construction industries, mining industry, chemical and petrochemical companies, fertilizers, pulp and paper companies, oil and gas companies, etc. 
We offer these 200 BHN Plates in different lengths, shapes, sizes, dimensions, diameters, thicknesses, forms, standards, finishes, types, specifications, etc. and available like hot rolled plates, cold rolled plates, polished plates, etc. We perform numerous types of tests like hardness test, toughness test, flaring test, chemical test, mechanical test, impact test, destructive test, ultrasonic test, strength test, flaring test, positive material test, etc. We provide the best packing facilities like wooden box, bundle, plastic wrap, carton box according to the packing requirements of clients.
Champak Industries is one of the leading suppliers and stockists of the premium quality range of ANSI/ASME High Tensile Plates. We are a highly experienced company in supplying High Tensile Plates in customized sizes, grades and in numerous dimensions. With more than 40 years' experience, we understand the steel industry deeply as we supply to all major industries across the world. We regularly supply these High Tensile Plates to many leading industrial units and industries and our products are preferred by our clients due to their unique features including durability, reliability, reasonable price, dimensional accuracy, high-end finishing, etc.
Monday to Friday : 8.30am – 5.00pm
Saturday : 8.30am – 3.30pm
High Tensile Plates offered by Champak Industries

High Tensile Plates Application

Champak Industries are engaged in manufacturing of robust quality of High Tensile Plates widely used in the following industries: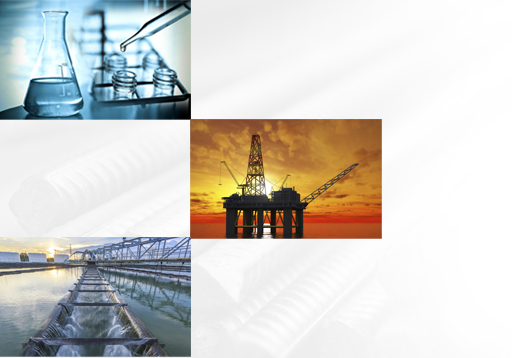 Chemical Equipment
Manufacturing Industries
Mining Industries
Ship Building Industries
Pharmaceutical Equipment
Food Industries
Water Industries
Energy Industries
Sea Water Equipment
Nuclear Power Plant
Cement Industries
Sugar Industries
Heat Exchangers
Oil & Gas Industries
Transport Industries- Rail and Road
Off-Shore Oil Drilling Companies
Condensers
Agriculture Industries
Petro-Chemical Industries
Gas Processing Industries
Automotive Industries
Power Generation Industries
Pulp and Paper Industry
Construction Industries / Building Systems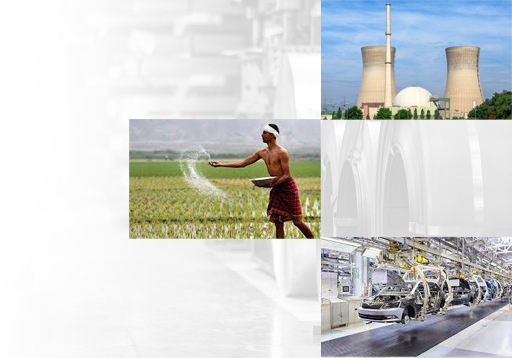 Champak Industries specialities that makes us a profitable business partner for our clients are:
Suppliers and Distributors of all reputed origins and manufacturers.

Vast inventory of products with standard sizes and grades.

Stringent quality control policies and highly experienced team.

Modern Infrastructure with huge storage capacity.

Strong logistics & delivery channels.

Superior quality products with on time deliveries.

Confirmed execution of small as well as large consignment orders.
Champak Industries is committed to providing complete customer satisfaction when it comes to quality, timely delivery and the prices of our products. Customization facility is also provided as per the clients' requirements as we keep upgrading our products according to the latest market trends. We fulfill each and every customer requirement irrespective of the size of the order. Our clients have been doing business with us for years, indicating higher levels of customer satisfaction. We always welcome any types of enquiries, queries and suggestions from our clients to improve our products and services to serve them better.
Documentations :
Documentation is offered on buyer's request for assurance of quality of product and supplying only like commercial invoice, fumigation certification, heat treatment chart, quality assurance plan, packaging list, raw material test report, material traceability report.
Test Certificates :
Manufacturer Test Certificate as per EN 10204 / 3.1B, 100% Radiography Test Report, Raw Materials Certificate, Third Party Inspection Report.
Shipping Policy :
Our sales team will notify delivery schedules when quoting to you. Delivery time and delivery dates are based on the quantities and what types of products ordered. Please check with our sales department when placing any orders as on exceptional occasions the delivery schedule may change. Orders may take up to 5-10 business days in transit. If products are out of stock, orders may take up to 2-4 weeks to ship. Champak Industries will inform buyers if this situation occurs.
Marking and Packing :
All products are marked with lot no, size, grade, degree and our trademark. Products are packed to confirm that there is no damage during transit. We assure timely delivery of the product but subject to the availability of the stock. Additionally, to ensure safer shipping products are packaged in Wooden crates/pallets/boxes, Shrink-wrapped and Carton boxes. In case of export orders, standard export packaging is done in wooden cases and on special requests from clients, we can make custom markings on products.
Note: Please note that the information on this document is for illustration purposes only as information may vary with individual products, their grade and applications industries or uses and therefore cannot be guaranteed as accurate. © Copyright 2020 © Champak Industries. All Rights Reserved (Terms of Use). Recreation of any materials from the site is strictly prohibited without permission. Champak Industries' products are sold exclusively through Champak Industries' website. Use Terms | Privacy. Please contact us to discuss precise product specifications and requirements and obtain advice on which products are required to suit your exact application needs [email protected]