supplier and exporter in Mumbai, India
10CRMO910 PLATES SUPPLIER, 10CRMO910 PLATES EXPORTER, 10CRMO910 PLATES & SHEETS STOCKIST, 10CRMO910 PLATES DISTRIBUTOR, 10CRMO910 PLATES STOCKIST IN MUMBAI – INDIA, 10CRMO910 PLATES SHEETS, HIGH TENSILE PLATES HOT ROLLED PLATES DEALER, 10CRMO910 PLATES SUPPLIER IN INDIA, 10CRMO910 PLATES STOCKIST IN MUMBAI, INDIA, HOT ROLLED 10CRMO910 PLATES, EN-10028-2 CHROME MOLY STEELS PLATES DEALER, 10CRMO910 PLATES SUPPLIER IN INDIA, READY STOCK OF 10CRMO910 PLATES, LARGEST STOCKHOLDER OF EN-10028-2 CHROME MOLY STEELS PLATES IN INDIA, 10CRMO910 PLATES SUPPLIER AND EXPORTER IN MUMBAI, INDIA.
Are you looking for the finest quality 10CRMO910 Plates supplier and exporter? EN-10028-2 Chrome Moly Steels Plates quick delivery available from Champak Industries – EN-10028-2 Chrome Moly Steels Plates stockists in India. Topmost Quality EN-10028-2 Chrome Moly Steels Plates Dealers in India at best prices.
Champak Industries is one of the leading suppliers and exporters of all types of 16MO3 Plates, 13CRMO45 Plates, 10CRMO910 Plates
Need more detailed product information before ordering? If you're ready to order or would like to talk with one of our materials experts, for more specific questions regarding our products, please Contact Us at +91 98209 44724 or Send Enquiry through the Enquiry Form.
Need more detailed product information before ordering? If you're ready to order or would like to talk with one of our materials experts, for more specific questions regarding our products, please Contact Us at +91 98209 44724 or Send Enquiry through the Enquiry Form.
10CRMO910 Plates Supplier
10CRMO910 Plates contain molybdenum, chromium, and some amount of silicon, manganese, and aluminium content. The presence of Chromium content in the 10CRMO910 Plates makes them excellent oxidation and improved corrosion resistance in annealed conditions, resistance to many acids like sulphuric, nitric, chloride and chloride stress cracking corrosion as well. These have chromium and molybdenum elements with small amounts of other chemical content giving it better resisting properties and adding its strength, etc. The molybdenum element gives additional tensile strength which increases at the high temperature. 10CRMO910 Plates finds applications in chemical and petrochemical companies, pharmaceutical companies, fertilizers, pulp, and paper companies, oil and gas companies, etc. 
We offer these 10CRMO910 Plates in different lengths, shapes, sizes, dimensions, diameters, thicknesses, forms, standards, finishes, types, specifications, etc and available like hot rolled plates, cold rolled plates, polished plates, etc. We perform numerous types of tests like hardness test, toughness test, flaring test, chemical test, mechanical test, impact test, destructive test, ultrasonic test, strength test, flaring test, positive material test, etc. We provide the best packing facility like wooden box, bundle, plastic wrap, carton box according to the packing requirements of clients.
Champak Industries is one of the leading supplier and stockists of premium quality range of ANSI/ASTM 10CRMO910 Plates | EN-10028-2 Chrome Moly Steels Plates. We are a highly experienced company in supplying EN-10028-2 Chrome Moly Steels Plates in customized sizes, various materials, and in numerous dimensions. Products are visually checked for conformity to ASTM, DIN, ASTM, MSS, EN, and JIS codes and standards. Upon demand, official certified Inspection organizations can be called in to witness the material reports, dimensions and quality conformity of products.  
With more than 40 years' experience, we understand the steel industry deeply as we supply to all major industries across the world. We regularly supply these EN-10028-2 Chrome Moly Steels Plates to many leading industrial units and industries like chemical engineering, cement industries, refinery plants, oil & gas industries, petro-chemical industries, power generation industries, natural gas industries, water disposal industries, etc. Our products are preferred by our clients due to their unique features including durability, reliability, reasonable price, dimensional accuracy, high-end finishing, etc.
10CRMO910 Plates Specifications
Item
10CRMO910 Plates
01
Grade Item
EN-10028-2 Chrome Moly Steels Plates
02
Length
3000 mm to 18000 mm
03
Width
1000 mm to 3000 mm
04
Thickness
4 mm-100 mm
05
Hardness
Hard, Soft, Half Hard, Spring Hard, Quarter Hard, etc.
06
Form
Plates, Sheets, Coils, Foils, Rolls, Shim Sheet, Perforated Sheet, Strip.
07
Process
Hot rolled plate (HR) / Cold rolled sheet (CR) / 2B, 2D, BA NO (8), SATIN (Met with Plastic Coated)
08
10CRMO910 Plates Latest Price List
| | |
| --- | --- |
| 10CRMO910 Plates Price in INR: | __________INR * |
*Prices shown above are provisional prices and may change due to different market conditions. The market prices for materials have become very volatile in recent months. As a result, we cannot provide exact online pricing for these items, for latest prices please Contact Us at 0982 0944 724 or send enquiry through the Enquiry Form to get the final price within hours. Champak Industries one of the most competitive suppliers of EN-10028-2 Chrome Moly Steels Plates products from India and our prices for are very competitive. Please request the updated price list and ready stock information along with your requirement. Champak Industries maintains a stock of all standard items and can export them at the best price.
List of EN-10028-2 Chrome Moly Steels Plates offered by Champak Industries
16MO3 Plates
13CRMO45 Plates
10CRMO910 Plates
10CRMO910 Plates Mechanical Properties
| | | |
| --- | --- | --- |
| Yield Strength, MPa | Tensile Strength , MPa | Elongation, % |
| 280 min | 450-600 | 20 min |
10CRMO910 Plates Chemical Composition
| | | | | | | |
| --- | --- | --- | --- | --- | --- | --- |
| S, % | C, % | Si, % | Mn, % | Cr, % | P, % | Mo, % |
| 0.035 max | 0.08-0.15 | 0.50 max | 0.40-0.70 | 2.00-2.50 | 0.035 max | 0.90-1.20 |
Available Stocks Types of 10CRMO910 Plates
| | |
| --- | --- |
| Equivalent Standards | EN 10216-2, ASTM A213, ASME SA213, ASTM A335, ASTM A199, ASTM A200, BS 3059 Part II, NF A 49-213 |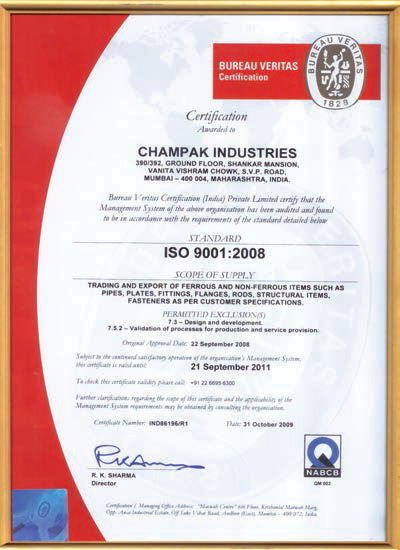 Monday to Friday : 8.30am – 5.00pm
Saturday : 8.30am – 3.30pm
10CRMO910 Plates Applications
Champak Industries are engaged in manufacturing of robust quality of 10CRMO910 Plates widely used in the following industries: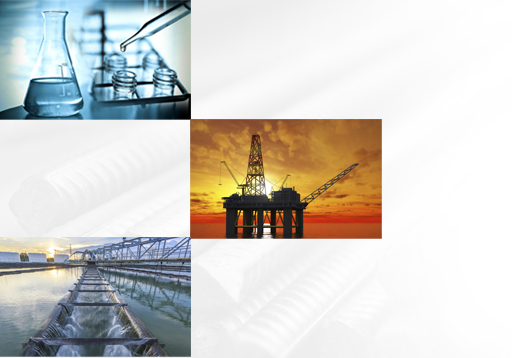 Chemical Equipment
Manufacturing Industries
Mining Industries
Ship Building Industries
Pharmaceutical Equipment
Food Industries
Water Industries
Energy Industries
Sea Water Equipment
Nuclear Power Plant
Cement Industries
Sugar Industries
Heat Exchangers
Oil & Gas Industries
Transport Industries- Rail and Road
Off-Shore Oil Drilling Companies
Condensers
Agriculture Industries
Petro-Chemical Industries
Gas Processing Industries
Automotive Industries
Power Generation Industries
Pulp and Paper Industry
Construction Industries / Building Systems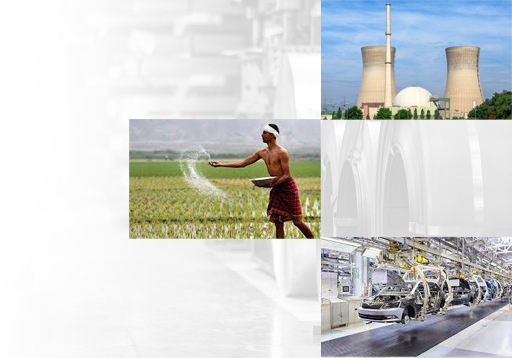 Champak Industries specialities that makes us a profitable business partner for our clients are:
Suppliers and Distributors of all reputed origins and manufacturers.

Vast inventory of products with standard sizes and grades.

Stringent quality control policies and highly experienced team.

Modern Infrastructure with huge storage capacity.

Strong logistics & delivery channels.

Superior quality products with on time deliveries.

Confirmed execution of small as well as large consignment orders.
Champak Industries is committed to providing complete customer satisfaction when it comes to quality, timely delivery and the prices of our products. Customization facility is also provided as per the clients' requirements as we keep upgrading our products according to the latest market trends. We fulfill each and every customer requirement irrespective of the size of the order. Our clients have been doing business with us for years, indicating higher levels of customer satisfaction. We always welcome any types of enquiries, queries and suggestions from our clients to improve our products and services to serve them better.
Documentations :
Documentation is offered on buyer's request for assurance of quality of product and supplying only like commercial invoice, fumigation certification, heat treatment chart, quality assurance plan, packaging list, raw material test report, material traceability report.
Test Certificates :
Manufacturer Test Certificate as per EN 10204 / 3.1B, 100% Radiography Test Report, Raw Materials Certificate, Third Party Inspection Report.
Shipping Policy :
Our sales team will notify delivery schedules when quoting to you. Delivery time and delivery dates are based on the quantities and what types of products ordered. Please check with our sales department when placing any orders as on exceptional occasions the delivery schedule may change. Orders may take up to 5-10 business days in transit. If products are out of stock, orders may take up to 2-4 weeks to ship. Champak Industries will inform buyers if this situation occurs.
Marking and Packing :
All products are marked with lot no, size, grade, degree and our trademark. Products are packed to confirm that there is no damage during transit. We assure timely delivery of the product but subject to the availability of the stock. Additionally, to ensure safer shipping products are packaged in Wooden crates/pallets/boxes, Shrink-wrapped and Carton boxes. In case of export orders, standard export packaging is done in wooden cases and on special requests from clients, we can make custom markings on products.
10CRMO910 Plates Export Destinations

Champak Industries supply and export 10CRMO910 Plates to the following locations across the world:
Middle Eastern Countries : Azerbaijan| Bahrain| Cyprus| Iran| Iraq| Israel| Jordan| Kuwait| Oman| Qatar| Saudi Arabia| Syria| Turkey| UAE| Yemen.
Asian Countries : Bangladesh| Cambodia| India| Indonesia| Japan| Kazakhstan| Malaysia| Maldives| Myanmar| Philippines| Singapore| South Korea| Sri Lanka| Taiwan| Thailand| Vietnam.
North American Countries : USA| Bahamas| Canada| Costa Rica| Denmark| Jamaica| Mexico| Morocco| Panama| Puerto Rica| Trinidad and Tobago.
South American Countries : Argentina| Bolivia| Brazil| Chile| Colombia| Ecuador| Guyana| Paraguay| Perú| Uruguay| Venezuela.
European Countries : Albania| Austria| Belgium| Croatia| Czech Republic| Finland| France| Germany| Greece| Hungary| Ireland| Italy| Malta| Netherland| Norway| Portugal| Russia| Slovakia| Slovenia| Spain| Switzerland| Ukraine| United Kingdom.
African Countries : Algeria| Angola| Egypt| Equatorial Guinea| Ethiopia| Gabon| Ghana| Kenya| Libya| Madagascar| Mozambique| Namibia| Nigeria| South Africa| Sudan| The Republic of Congo| Uganda.
India : Maharashtra | Mumbai| Nagpur| Nashik| Thane| Pune| Vasai| Navi Mumbai| Gujarat| Ahmedabad| Baroda| Surat| Andhra Pradesh| Arunachal Pradesh| Assam| Bihar| Chhattisgarh| Goa| Haryana| Himachal Pradesh| Jharkhand| Karnataka| Kerala| Madhya Pradesh| Manipur| Meghalaya| Mizoram| Nagaland| Odisha| Punjab| Rajasthan| Sikkim| Tamil Nadu| Telangana| Tripura| Uttarakhand| Uttar Pradesh And West Bengal.
Note: Please note that the information on this document is for illustration purposes only as information may vary with individual products, their grade and applications industries or uses and therefore cannot be guaranteed as accurate. © Copyright 2020 © Champak Industries. All Rights Reserved (Terms of Use). Recreation of any materials from the site is strictly prohibited without permission. Champak Industries' products are sold exclusively through Champak Industries' website. Use Terms | Privacy. Please contact us to discuss precise product specifications and requirements and obtain advice on which products are required to suit your exact application needs [email protected]