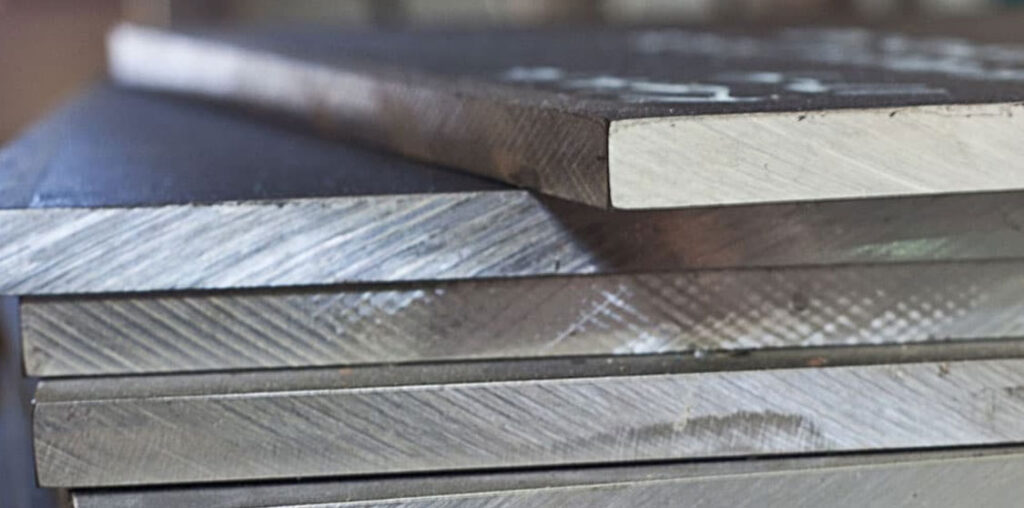 Stainless steel plates are a natural choice and are used in a diverse range of applications, where low maintenance and corrosion resistance is required from modern architecture for cladding or fascias, to the food hygiene industry due to its antibacterial qualities. Stainless steel sheet/plate is versatile and used in a variety of applications. It is primarily selected for its resistance to corrosion, longevity and formability. Typical uses of stainless steel sheet/plate include construction, food service applications, transportation, chemical, marine, and textile industries.
Stainless steel plates and sheets are milled into sheets, coils, plates, bars, wire, and tubing and generally made into chemical fuel tankers, chemical and petro-chemical plants, construction, modern architecture, Culinary uses like kitchen sinks, cutlery, and cookware, Surgical tools and medical equipment like Hemostats, Surgical implants, and Temporary crowns, Architectural structures like Bridges, Monuments and sculptures, and Airport roofs, Automotive and aerospace applications like Auto bodies, Rail cars, and Aircraft body parts.
Champak Industries is one of the leading suppliers and stockists of the premium quality range of ANSI/ASME Stainless Steel Plates. We are a highly experienced company in supplying Stainless Steel Plates in customized sizes, grades and in numerous dimensions. Products are visually checked for conformity to ASTM, DIN, ASME, MSS, EN, and JIS codes and standards. Upon demand, official certified Inspection organizations can be called in to witness the material reports, dimensions and quality conformity of products. With more than 40 years' experience, we understand the steel industry deeply as we supply to all major industries across the world. We regularly supply these Stainless Steel Plates to many leading industrial units and industries like chemical engineering, cement industries, refinery plants, oil & gas industries, petro-chemical industries, power generation industries, natural gas industries, water disposal industries, etc. Our products are preferred by our clients due to their unique features including durability, reliability, reasonable price, dimensional accuracy, high-end finishing, etc.
Need more detailed product information?  If you're ready to order or would like to talk with one of our materials experts, for more specific questions regarding our products, please Contact Us at 0982 0944 724 or send enquiry through the Enquiry Form.